Nose Hill Park Engagement Photos
"When you find something good, you don't look elsewhere." Jenna explained with a smile, telling me about how she and Matt met back in high school and have been together ever since! These two have such a sincere love, and you can tell that they are absolute best friends. They are so kind and genuine and showed concern for me when I fell flat on my back during their session – in slow motion no less!
I never claimed to be graceful;)
We met up at Nose Hill Park on a weird, crazy weather that changes every 5 minutes, Calgary "winter" day. The snow came and went, and the sun peeked through the clouds that had no idea what they were supposed to be doing. The wind came to play just a little and the winter sunset capped everything off its gorgeous golden light.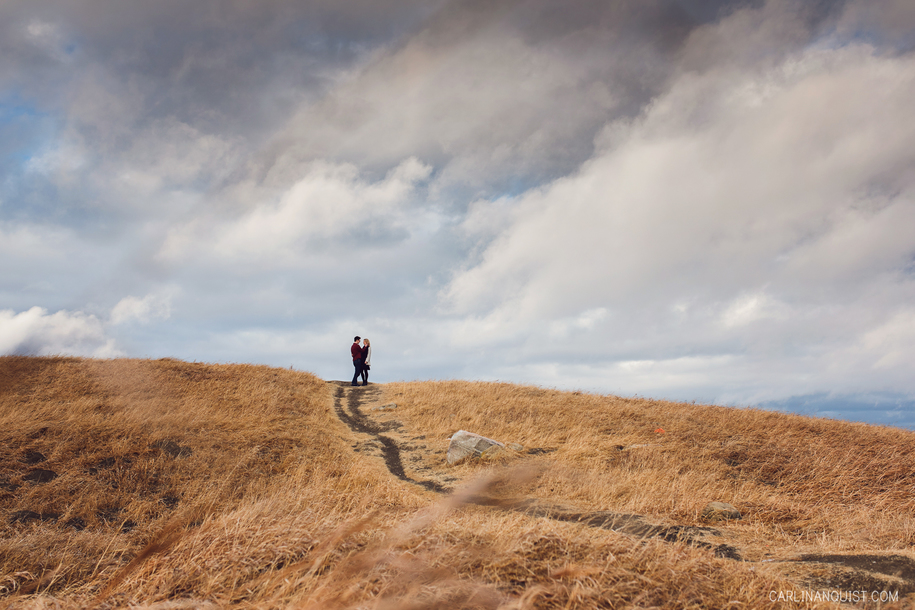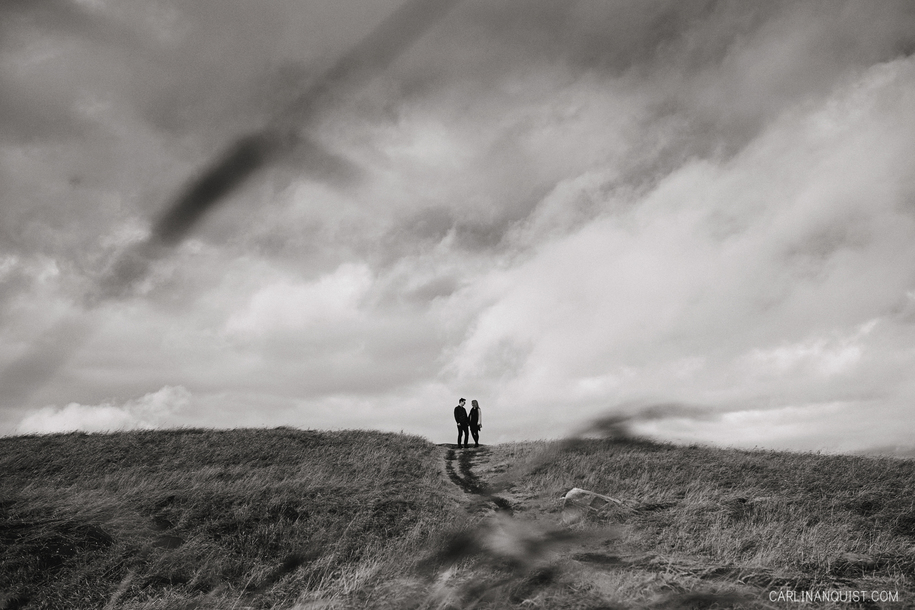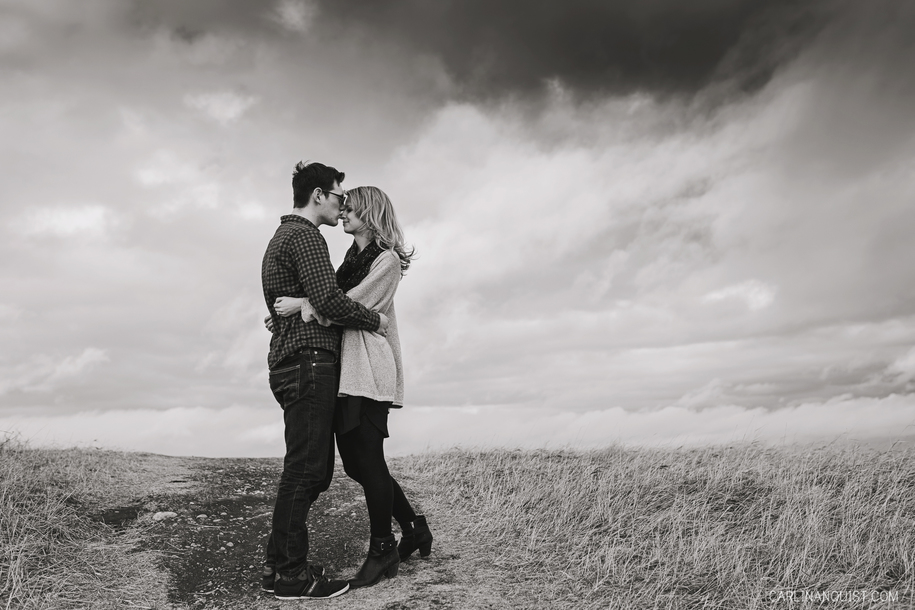 Jenna's gorgeous engagement ring is from Peoples.
Photography by: Carlin Anquist, Calgary Wedding Photographer. I am passionate about telling your story with raw authenticity. If you are getting married in the near future, I would love the opportunity to get to know you and capture your love. Engagement sessions are included with all of my wedding collections. They are the perfect opportunity for you to get used to being in front of my lens before your wedding day – and they allow us to build trust with one another so we can capture photos filled with genuine emotion. Please contact me through the contact form or by email: hello@carlinanquist.com or phone: 403-383-5804. You can also find me on social media, on Facebook, Twitter, Instagram, and Google Plus! I am available for weddings in Calgary and throughout Alberta and BC. I also accept a limited number of destination weddings each year. I am currently booking into 2017, with select 2016 dates still available.
You can now see Matt & Jenna's September Wedding at the Cochrane Ranchehouse here, and make sure to check out their Video Slideshow below!
Calgary Engagement Photographer. Nose Hill Park Engagement Photos. Sunset Engagement Session. Calgary Wedding Photographer