16 Engagement Ring Ideas for 2016
One of my favourite parts of my engagement sessions are the few moments that I get to photograph the ring. I love looking around for little bits of texture and colour that I can use to help tell the story of each couple. Every ring is unique and these detail shots help tie everything together.
Solitaire Engagement Rings
A solitaire engagement ring is a popular choice, perfect for those who prefer a simple and classic look. Like this princess cut solitaire ring from Melissa & Nathan's Winter Engagement Session.
Or this cathedral setting solitaire from Beki & Jesse's Spring Engagement Session. This type of setting allows you to see the diamond from all sides…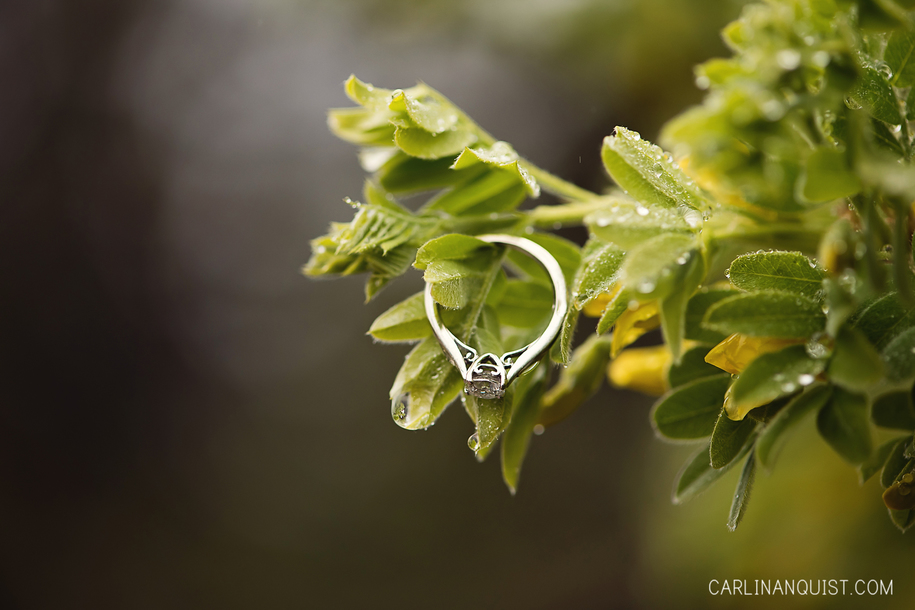 …like this classic ring from JR & Christina's Engagement Session...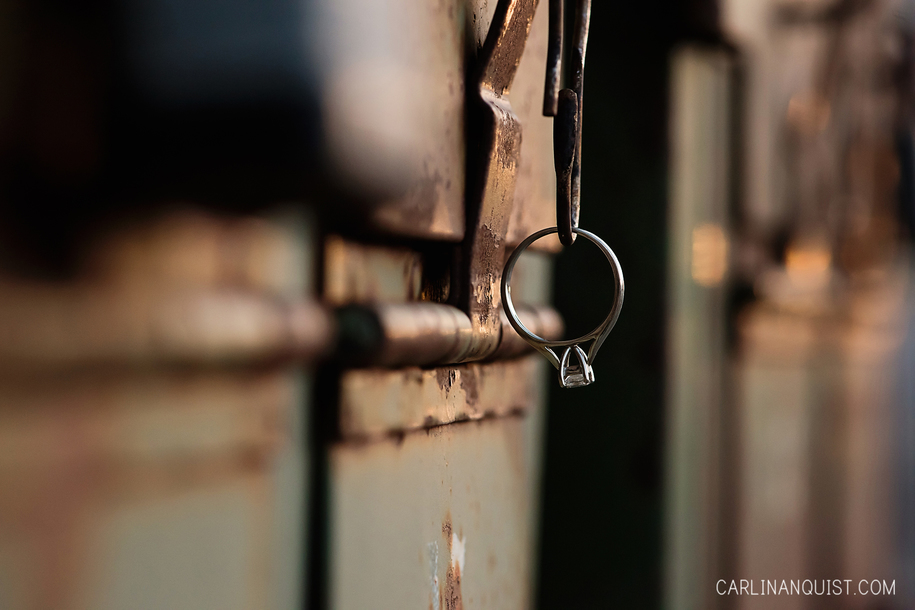 …or this perfect princess-cut Tiffany engagement ring from Pam & Gareth's Urban Engagement Session. Diamond Band Solitaire Engagement Rings
Diamond Band Solitaires are perfect for those who like the simplicity of the solitaire, but want a little bit more sparkle! Like this gorgeous ring from Kelci & Brad's Fall Engagement Session… …or this classic round brilliant diamond ring from Angie & Greg's Orchard Engagement Session.  These are also great if you are thinking of having diamonds on your wedding band. Thick Grid Engagement Rings
If you want a bit more substance on your finger, you can choose a thick grid band. These can have any shape of diamonds, such as baguettes, in the band and surrounded by gold. This incredible yellow gold engagement ring is from Stacey & Beth's Sunset Engagement Session.
Three Stone Engagement Rings
Three-Stone Engagement Rings represent the past, present, and the promise of a future together. They can have additional diamonds on the side like this one. …or can have a plain band like this one from an old-fashioned Heritage Park Engagement Session. Vintage Halo Engagement Rings
Vintage Rings are a gorgeous choice for anyone wanting something unique. I love the braided design of this vintage halo engagement ring from Sam & Cody's School House Engagement Session. Halo Engagement Rings
Halo designs are a great way to add maximum impact to an engagement ring, and make it appear as though you have a very large rock on your hand! They can have a single diamond band like this one from Katie & Justin's Sunset Engagement Session… …and like this one from Chris & Kristina's Winter Engagement Session, or can have a larger split band. They can be raised for incredible detail on the sides like this ring… …or have a double halo like Jessica's ring… …and like Katey's ring. Framed Diamond Engagement Rings
Lastly we have a framed diamond, similar to the halo setting but with some space to act as a frame for the larger diamond. Photography by: Carlin Anquist. Thanks for stopping by! I hope you found this helpful in your searching for the perfect ring to surprise the love of your life with.
If you are in the Calgary area and are planning on proposing in the near future – give me a call! I would love to document those precious moments for you! And ladies – if you got a special present like this under the Christmas tree I would love to see it! Post a photo of you, your fiance (isn't that just the best word EVER?!?) and your new bling on Instagram and tag me @carlinanquistphoto and use hashtag #capengaged for your chance to win a FREE engagement session in the Calgary area.