When my twins were born (10 months ago now!), I didn't hire a photographer to come and take newborn photos. I knew that I would be photographing their every waking (and sleeping) minute and so I didn't see the need to have someone else do what I could do myself. But now when I look back at my own boys newborn photos, I am a little bit sad.
Allow me to explain.
There is no more exhilerating and wonderfully exhausting time in your life as those first few days and weeks home with your newborn baby. You spend as much time as you can simply breathing in the sweet smell of their skin and allowing the beat of your heart to calm them to sleep. You explore their tiny fingers and toes and stare at their precious little face for hours on end just waiting for that first smile – to see if they inherited your dimples (They did!). It is the love that began as soon as you discovered you were pregnant – now much more tangible – more REAL – than you have ever imagined.
I took close to 2000 photos in my boys first 3 weeks of life, but have none that capture this amazing and unspoken bond between mother and child. NONE.
Fast forward 8 months to November, when sweet baby Elinor was born to my wonderful cousins. A tiny, perfect little gift. I knew I wanted to capture something special – something meaningful. Something that would capture the relationship between this new baby and her parents, who fall more in love with her with each passing moment. Something they could look back on after the haze of sleepness nights has ended and remember just how tiny she was as they rocked her to sleep.
So, while I can never go back and "re-do" my own sons' first weeks of life, I am thankful for what this experience has taught me. It has allowed me to see those little moments that slip away so quickly. And it has motivated me to capture these precious moments for others who are just getting to know their little babes.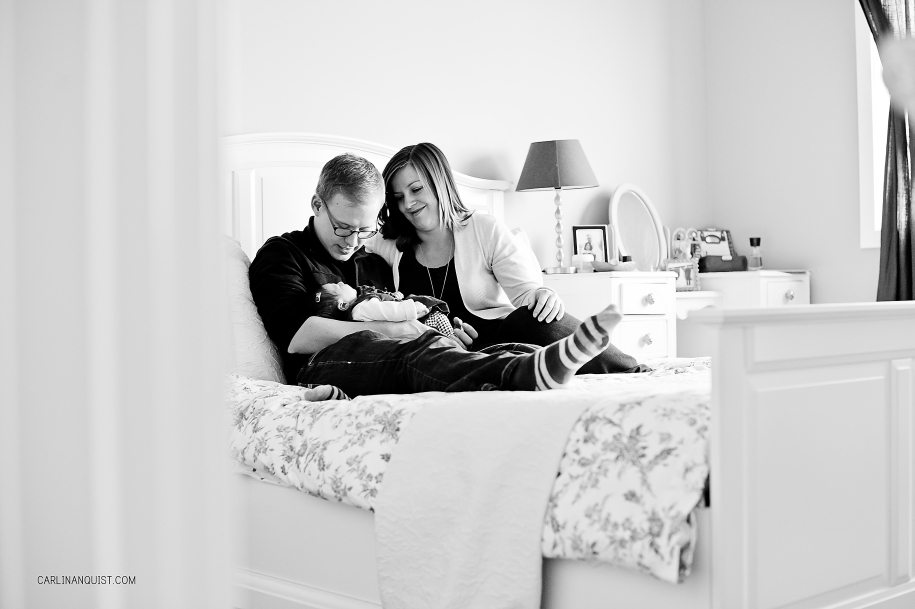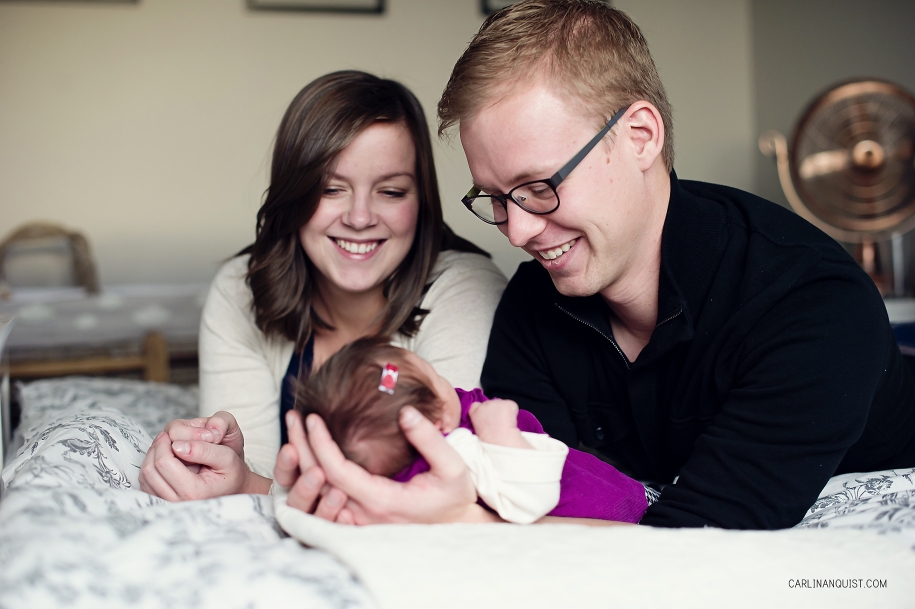 If you are expecting a baby and are interested in scheduling a lifestyle newborn session in your home, send me an email hello@carlinanquist.com and we can schedule something based around your due date. Newborn sessions get a 20% discount when booked together with a maternity session (best taken between your 7th and 8th month).